Leanna Standish, ND, PhD, LAc, FABNO, is a respected neuroscientist, researcher, and naturopathic physician. She was recently awarded the prestigious Fredi Kronenberg Excellence in Research and Education in Botanicals for Women's Health Award. In this interview, Standish talks with host Karolyn A. Gazella about her past, present, and future research projects. She has focused much of her medical research career on the study of neuroscience and oncology with the hopes of advancing integrative medicine into clinical practice. Specifically, she focuses on psychedelics, turkey tail mushroom, and intravenous applications of botanicals.
Approximate listening time: 22 minutes
About the Expert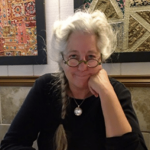 Leanna J. Standish, ND, PhD, LAc, FABNO, is a neuroscientist and physician living in Seattle. She has faculty appointments in the University of Washington School of Medicine Radiology Department, the University of Washington School of Public Health, and Bastyr University. She is working toward obtaining approvals to conduct ayahuasca clinical studies in the United States. She uses functional magnetic brain imaging to study brain-to-brain communication and the 'entangled minds' hypothesis. As a physician she specializes in naturopathic oncology, with special interest in the treatment of stage 4 cancer.
Standish earned her doctorate in neuroscience/biopsychology from the University of Massachusetts in 1978, her ND from Bastyr University in 1991, an MS in acupuncture and Oriental medicine from Bastyr University in 1994, and became board-certified in naturopathic oncology in 2006.