This year's event will tackle some tough SIBO topics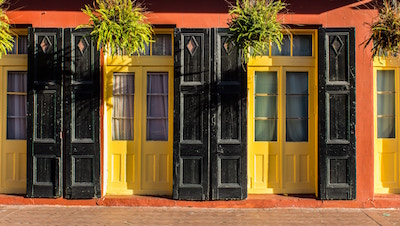 Milwaukee, WI, March 7, 2018—Small Intestinal Bacterial Overgrowth (SIBO) can lead to major health issues in patients. It can also be difficult to treat. Practical clinical information and support from colleagues who have been successful at treating SIBO is at the heart of the annual Integrative SIBO Conference to be held April 7-8 at the Le Meridien in New Orleans, LA.
"Our first conference held in 2017 was so well received that we decided to make this an annual event," said Audra Mehan, DC, Director of Continuing Education for Synergy CME Resource Group, Inc., who is once again organizing this year's event. "We have an incredible line up of topics and speakers coming in from around the world for this year's event."
Listen in as Michael Traub, ND shares what to expect at this year's event, and hear from Nirala Jacobi, ND in her video to learn more about the topics she will be discussing.
There will be 12 continuing education credits available, 10 general and two pharmacy. This year's event will tackle tough topics related to pediatrics, women's health, opioid induced gut motility disorders, and SIBO-related eating disorders. Just like last year's event, people will also be able to purchase webinar recordings if they cannot attend the event in person.
Natural Medicine Journal readers will receive 10% off the price of the webinar or in-person event. You can purchase the webinar up until the day of the conference and it is available for three months after the event. To register click here and use code "NMJREADER."
"Research and clinical information on SIBO is constantly changing and improving," said Mehan. "That's why an annual conference like this is so important to healthcare professionals."
To read some takeaways from last year's conference, click here.
About Synergy CME Resource Group, Inc.
Synergy CME Resource Group is an independent, nonprofit, medical organization dedicated to the development and presentation of continuing medical education programs designed for physicians and other healthcare professionals. The mission of Synergy CME Resource Group is to improve public health by supporting the creation and provision of educational opportunities meant to advance the skills and knowledge of physicians and other healthcare professionals. In addition, Synergy CME Resource Group operates in the pursuit of broadening the array of educational programs for medical subspecialties that are currently being underserved or overlooked. For more information, visit http://www.synergycmegroup.com/.
# # #