What Traits and Qualities Make for a Successful Naturopathic Doctor?
Naturopathic Doctors set themselves apart from other doctors with certain personality traits and qualities that help them excel in holistic patient-centered care.
First and foremost, Naturopathic Doctors are known for their strong listening and communications skills. Before proposing treatment options, they learn about each patient in order to get a full picture of the condition.
Read this month's feature story and find out if naturopathic medicine is the right path for you by learning about the careers and habits of successful professionals in the field.
Learn More About Becoming a Naturopathic Doctor
Becoming a licensed naturopathic physician begins with a strong education. Our accredited AANMC-member schools offer graduate-level programs in naturopathic medicine. Find a school that's right for you.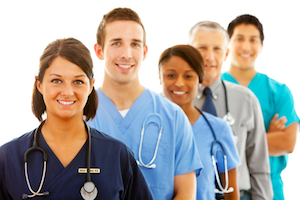 Know someone who should join our naturopathic community?
Invite them to sign up for our newsletter.
Share this link with a friend!
DID YOU MISS OUR LAST WEBINAR?
of our past webinars are available online, free for you to watch whenever, and wherever you want.
View AANMC's past webinars here.
AANMC represents 7 naturopathic programs across 8 campus locations:
BASTYR • BINM • CCNM • NUNM • NUHS • SCNM • UBCNM
Facebook Twitter Instagram LinkedIn Pinterest
AANMC - Association of Accredited Naturopathic Medical Colleges | 818 18th Street NW, Suite 250, Washington, DC 20006