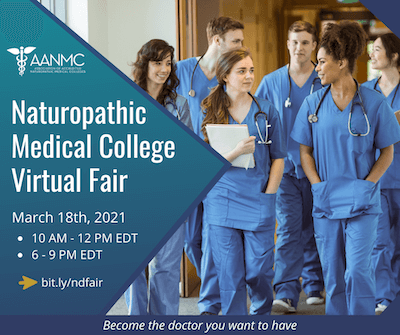 Naturopathic Medical College Virtual Fair
Are you a student, career changer or just curious about naturopathic medical education? Look no further – this is the perfect place to get all your questions answered and start on your journey to becoming an ND! Don't have any questions? See what others are asking, and get answers to questions you didn't even know you had! Admissions representatives, faculty, and students from the accredited schools will be online to speak with you.
Thursday, March 18, 2021
10 am - 12 pm or 6 pm -9 pm EDT
To register:
https://us02web.zoom.us/meeting/register/tZUtc-ihpzMpG9WLozyAuqKvXuXixLf0nqVg
_____________________________________________________________
Digestive Dysfunction: Is it SIBO?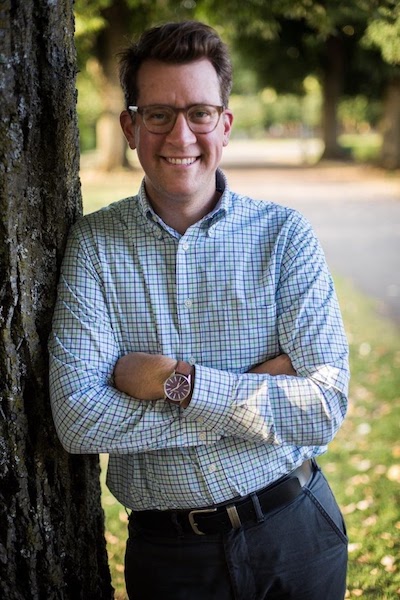 Dr. Holmes will explore the common presentations of digestive complaints and explain how people can determine if they may have bacteria or yeast overgrowth. Small intestinal bacterial overgrowth (SIBO) is a growing concern for a percentage of the population dealing with gastrointestinal issues and well treated with naturopathic medicine.
Attendees can expect to learn:
Demographics regarding common gastrointestinal complaints
Parameters for diagnosing SIBO
Firsthand experiences from a practicing member of the Gastrointestinal Association of Naturopathic Physicians (GastroANP)  
Apr 15, 2021 12:00 PM Eastern Time (US and Canada)  
To register:
https://aanmc.org/events/digestive-dysfunction-is-it-sibo/
_____________________________________________________________
Asthma, Allergies and Naturopathic Medicine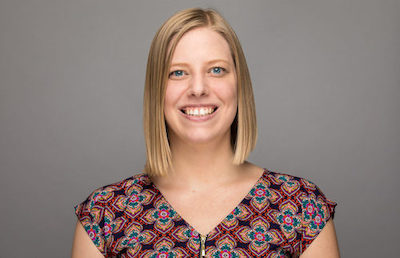 Asthma impacts 24 million people in the US, and allergies are the sixth most common chronic illness. Naturopathic medicine can help mitigate symptoms of both and improve overall well-being. Dr. Amanda Bose will discuss the common causes of allergies and asthma and how naturopathic medicine can be used to diagnose and address the root cause. 
May 17, 2021 12 PM Eastern Time (US and Canada)
To register:
https://us02web.zoom.us/webinar/register/WN_xFfe84PBQhaZRJDeYLrvew
_____________________________________________________________
Naturopathic Oncology, What Does That Mean?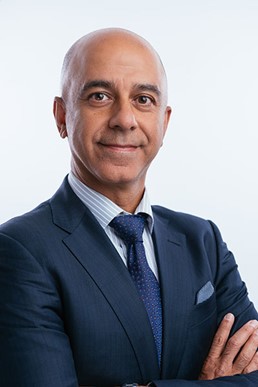 Join AANMC and Dr. Gurdev Parmar for our free June webinar that will introduce you to what a naturopathic oncology practice looks like. From cancer screening, to active co-management during treatment, to aftercare and survivorship. Catch a glimpse at this incredibly challenging and rewarding field of naturopathic medicine. 
June 7, 2021 12:30 pm Eastern Time (US and Canada)
To register: 
https://us02web.zoom.us/webinar/register/WN_9bZzKZGySJObZNL7Ce0kPQ