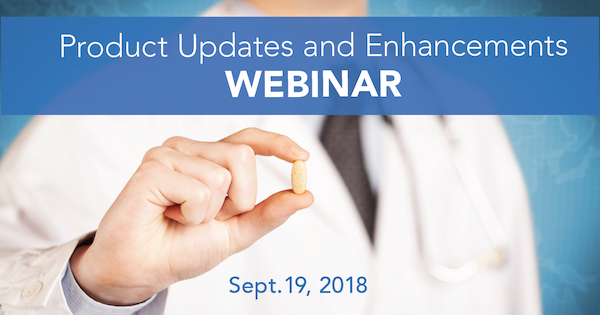 FOR IMMEDIATE RELEASE
September 5, 2018
Allergy Research Group Announces Product Updates and Enhancements Webinar
Allergy Research Group will host a free webinar: Product Updates and Enhancements on September 19 at 3:00 p.m. PST. In this webinar, Todd A. Born, ND head of new product development for Allergy Research Group, will briefly discuss the company's updated product portfolio, including 17 reformulations that reflect new science and ingredient availability. The webinar presentation will be followed by a Q & A session, and a special discount offer will be revealed to attendees after the Q&A session.
Register today: https://zoom.us/webinar/register/WN_hqYjWxeKT1KDmm-lEPJaDA
Save the date for Allergy Research Group's upcoming webinar:
Date and Time: October 17th, 3:00 – 3:30p PST
Topic: Seasonal Immune Support: How Immunobiotics Combined with Algae or Seaweed-Derived Substances Offer Comprehensive Immune Protection
Description: Erica Zelfand, ND discusses what immunobiotics are, and how these, and compounds from bladderwrack and chlorella can support immune system function.