July 6, 2017
FOR IMMEDIATE RELEASE 
American Holistic Nurses Association Promotes Holistic Self-Care for Nurses through One-Day Regional Conference in Augusta, GA
On November 3, 2017 the American Holistic Nurses Association will hold a regional conference entitled Holistic Self-Care: Your Secret Power for Enhancing Patient Care in Augusta, GA at the Augusta University Alumni Center. Nurses will gain new self-care skills they can use at home or work including: aromatherapy, energy healing, mindfulness, resilience and more.
About the Conference
This one-day conference offers the chance to network with local holistic nurses, share self-care skills and receive 6 continuing nursing education contact hours. Attendees will discover applicable self-care skills including:
The Power & Pleasure of Essential Oils
Mindfulness & Compassion for Self-Care
Energy Healing as a Self-Care Practice
Tai Chi for Better Balance, Energy & Wellbeing
Joy in the Journey
Conference starts at 9AM and runs until 5 PM. Registration costs $75 and includes lunch and 6 CNEs. Fees increase to $90 after Friday, October 27th. To register for the conference, visit http://www.ahna.org/Shop/Specialty-CNE
About the Keynote Speaker
The Keynote speaker will be AHNA President, Lourdes Lorenz DHA(c), MSN-IH, RN, AHN-BC, NEA-BC. Lorenz earned both her Bachelor's and Master's degrees, and is a doctoral candidate in Health Care Administration at the University of Phoenix. Lourdes is currently employed at Mountain Area Education Center (MAHEC) and works as a Health Improvement Specialist. She also continues to serve as the CEO for the International Integrative Health Institute (IIHI), a consulting service that helps bring hospital administrators, medical professionals, nurses, CAM practitioners and the community together to share information and solutions to patient needs. Prior to working at the IIHI, she created and implemented an Integrative Health department that provided holistic nursing inpatient and outpatient services at a large Level I Trauma hospital in Asheville.
She has been an RN for 32 years with extensive experience in critical care and healthcare administration. She is board certified as an Advanced Holistic Nurse, Advanced Nurse Executive, and is a Healing Touch apprentice. She is a national speaker who promotes holistic nursing, Integrative Health, and evidence-based complementary modalities. Lourdes has provided presentations at the national meetings for the American Holistic Nurses Association, Oncology Nursing Society Congress, American Society of Clinical Hypnotherapy, and at the Healing Touch Worldwide Program.
About AHNA
Founded in 1981, American Holistic Nurses Association's (AHNA) primary mission has been the advancement of holistic healthcare by increasing awareness and promoting education as well as personal community-building among nurses, other healthcare professionals and the public. This non-profit professional membership organization is becoming the definitive voice for holistic nursing for registered nurses and other holistic healthcare professionals around the world. Holistic nursing focuses on integrating traditional, complementary and integrative treatment approaches to improve the physical, mental, emotional and relational health of the whole person.
Holistic nursing is recognized by the American Nurses Association as an official nursing specialty with both a defined scope and standards of practice.
AHNA delivers valuable resources, improves educational tools, and offers superior networking opportunities to sport a vibrant and expanding universe of healthcare professionals. AHNA serves 4,500+ members and over 140 chapters across the U.S. and abroad.
The American Holistic Nurses Association's Education Provider Committee is accredited as a provider of continuing nursing education by the American Nurses Credentialing Center Commission (ANCC) on Accreditation.
Provider approved by the California Board of Registered Nursing, Provider # 10442.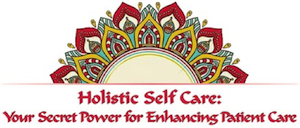 For additional information, contact:
JACOB WINGARD
[email protected]
800-278-2462