FOR IMMEDIATE RELEASE
February 20, 2018
The planning for the AANP 2018 Annual Convention is well underway and we are excited to announce this year's theme is...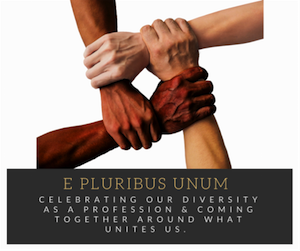 E Pluribus Unum - The heart of naturopathic medicine lies in our patient-centered approach, and though we may take many paths to help our patients, we all honor the power of our individual relationships.
Join us as we celebrate our diversity as a profession, while coming together around what unites us - the fundamental principles of naturopathic medicine and that special, sacred space that is the doctor-patient relationship.
We'll also have a special lecture series from expert Paul Anderson, ND, who will review the immunomodulating mechanisms of the newer biologic medications, and will demonstrate how to work around them with our own naturopathic approaches.
This year's Convention will have something for everyone! Whether your focus is more "nature cure" or more "integrative medicine," you'll come away with new approaches to care for your patients, inspired by - and honoring - the diversity of voices in the naturopathic profession.
Stay tuned - registration opens soon! Read below and learn more about our two keynote speakers.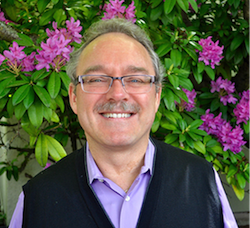 Mitch Stargrove, ND, LAc
Mitch Stargrove, ND, LAc will be the Thursday morning keynote speaker. Dr. Stargrove will lecture on the patient-physician relationship as the foundational element of naturopathic medicine, which transcends treatment approaches and philosophy. Dr. Stargrove is a Senior Fellow of the Center of Excellence in Generative Medicine, University of Bridgeport, Bridgeport, CT. He is the editor and co-author of Herb, Nutrient, and Drug Interactions: Clinical Implications and Therapeutic Strategies. Read more about Dr. Stargrove here.
Wendy Weber, ND, PhD, MPH
Wendy Weber, ND, PhD, MPH is Acting Deputy Director at the National Center for Complementary and Integrative Health (NCCIH) at NIH. She also serves as Branch Chief for the Clinical Research in Complementary and Integrative Health Branch in the Division of Extramural Research at NCCIH. At NCCIH, Dr. Weber oversees a portfolio of pragmatic clinical trials, natural product clinical trials, studies of complementary medicine to promote healthy behavior, and complex complementary/integrative medicine intervention research. Read more about Dr. Weber here.
Media Contact:
Taryn Ernest, [email protected] 
Manager of Public Relations, Marketing & Communications
American Association of Naturopathic Physicians
818 18th St. NW, Suite 250 | Washington, DC 20006