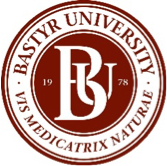 Kenmore, WA – Bastyr University researcher Laurie Mischley, ND, MPH, PhD, is about to lead the world's only event of its kind for patients with Parkinson's disease (PD). This August, Dr. Mischley will facilitate two medical-educational retreats in collaboration with Bastyr University known as "PD Summer School." The five-day itinerary is full of therapeutic strategies and tips designed to improve the lives of individuals with Parkinson's disease. The 2018 program is available in two sessions, with Session 1 taking place August 12-17, and Session 2 from August 19-24.
A Comprehensive Approach
In 2014, Dale Bredesen, MD, demonstrated in a ground-breaking study that Alzheimer's patients' symptoms could be partially reversed using a comprehensive, personalized therapeutic program. Dr. Mischley believes that a similar approach can also be applied to Parkinson's disease. "Using a similar approach for PD, people often report a reduction in medication and an improvement in symptoms. I don't think neurodegenerative diseases are nearly as progressive as most people think they are. People just need to stop doing the things that are causing the degeneration!"
Evidence-based Therapies, for Patients and Caregivers
"PD Summer School patients/students and their caregivers will go home with biologically plausible, real-world action items. The therapies we teach are evidence-based, supported by published, peer-reviewed literature," said Dr. Mischley. They'll also have a lot of fun, enjoying delicious and nutritious foods, receiving massages and participating in meditation and exercise classes in between lectures and appointments. Family members are invited to attend with their loved ones for a small fee so they can share the experience.
Personalized Medicine
Each attendee at PD school will receive recommendations catered to their unique symptoms, situation and priorities – recommendations that will be shared with their physicians back home for information and follow up. The recommendations will be based on individual symptoms and personalized labs that attendees will complete prior to attending to PD School.
All attendees will also get the latest information on medications, environmental toxins, nutrition and diet, exercise and more from some of the world's top PD experts, including movement disorder specialists (conventionally trained neurologists), physical therapists and naturopathic doctors. Participants will receive receipts for the entire cost of the program to submit to their insurance companies for reimbursement (equivalent to ~20 hours of patient care plus labs). Reimbursement rates will vary based on insurer and plan.
*Overnight accommodations are available at Bastyr's Kenmore campus or other area hotels and are not included in the price of registration. Nutritious and delicious daily meals are provided at no cost at Bastyr's famous Dining Commons, with nutrition and cooking demonstrations in the Bastyr Nutrition Kitchen. Optional experiential activities include cranio sacral therapy, bio-feedback, reflexology, singing and other therapeutic activities.
Dr. Laurie Mischley is Associate Clinical Investigator at Bastyr University Research Institute, where she has conducted the CAM Care in Parkinson's Disease study. She has served on the Bastyr University Institutional Review Board since 2010 and regularly provides mentorship to students interested in integrative medicine research. She founded the social purpose corporation, NeurRx; developed an outcome measure to assess PD severity; and authored the book Natural Therapies for Parkinson's Disease.
For more information about PD Summer School or to register, visit bastyrpdschool.org. The deadline to register is June 15.
About Bastyr
Bastyr University is a nonprofit, private university offering doctoral, graduate and undergraduate degrees, with a multidisciplinary curriculum in science-based natural medicine. Recognized globally for its rigorous curriculum and strong research, the 40-year-old University has campuses in Kenmore, Washington, and San Diego, California. Bastyr's international faculty educate future leaders in the natural health arts and sciences, with an emphasis on integrating mind, body, spirit and nature.
For more information please visit: http://www.bastyr.edu/
###
EDITOR'S NOTE: For more information about Bastyr and to arrange to speak with a company spokesperson, please contact Nancy Trent or Pamela Wadler at 212-966-0024 or [email protected].
Contact
Nancy Trent/Pamela Wadler & Company, Inc.
594 Broadway - Suite 901
New York, NY 10012
212-966-0024