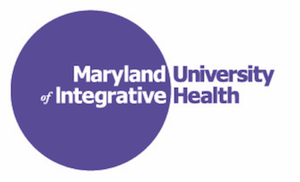 FOR IMMEDIATE RELEASE
June 19, 2018
Maryland University of Integrative Health celebrates largest graduating class; Award-winning nutritionist, lecturer, and author Dr. Rovenia Brock gives commencement speech
Laurel, MD – Maryland University of Integrative Health (MUIH) held its commencement for the Class of 2018 on Sunday, June 3, 2018 at the Modell Performing Arts Center at The Lyric in Baltimore, MD. The ceremony celebrated the school's largest graduating class that included students who earned academic certificates, graduate degrees, and doctoral degrees in the fields of acupuncture, Oriental medicine, health and wellness coaching, health promotion, herbal medicine, nutrition, and yoga therapy.
The MUIH Class of 2018 included 290 master's degree students, 45 doctoral degree students, and 128 post-baccalaureate and post-master's certificate students. As natural, complementary, and integrative health treatments continue to gain popularity across all populations, MUIH's program has experienced much growth in recent years. This year, MUIH recognized its largest-ever graduating class and continues to see enrollment growth with its recent addition of professional and continuing education programs.
Rovenia M. Brock, PhD, award-winning nutritionist, lecturer, and author, delivered the commencement address and encouraged students to positively impact their communities through service to others: "When you live a life of service, through your work and your very intention, you plant the seeds of goodness in all of its forms that will come back to you as a reward."
Barbara Buchter, DAc, was selected as the student speaker for the Class of 2018. In sharing some of her own experiences, Dr. Buchter remarked: "There is a prevailing attitude that is rising, that we need everyone's skill set and gifts, if we are truly going to provide the best and most comprehensive care. Our education at MUIH has poised us perfectly to step into this emerging reality."
Dr. Steven Combs, President and CEO of MUIH, presided over his second commencement and reflected: "Our students work and struggle for themselves and others, yet they give even more. They resist pharmaceuticals and surgeries, yet they make people healthier. They realize how much more there is to learn, which makes them even wiser."
In addition to their diplomas, graduates attending the commencement ceremony also received the inaugural issue of Journeys magazine, a new MUIH publication for alumni. The 61-page magazine included topical articles written by University faculty, updates on fellow alumni, and highlights of the transformative work being done across the MUIH community.
For more information about MUIH, visit the website at www.muih.edu. For media inquiries, please contact Jamie Watt Arnold at PROFILES at [email protected] or #410-243-3790.
About Maryland University of Integrative Health (MUIH)
Maryland University of Integrative Health is one of the nation's leading academic institutions for natural medicine. For nearly 40 years, MUIH has educated and informed practitioners and leaders in health and wellness through transformative and relationship-centered programs that draw from traditional wisdom and contemporary science. Progressive graduate degrees in a wide range of disciplines are offered both on campus and online. In the on-campus Natural Care Center and community outreach settings, MUIH provides compassionate and affordable healthcare from student interns and professional practitioners, and delivers more than 30,000 clinical treatments and consultations each year. For staff and faculty, MUIH offers a collaborative and vibrant work environment that is mission and values-driven. For more, please visit www.muih.edu.
MEDIA CONTACT
Jamie Watt Arnold
PROFILES
410-243-3790
###