Four Functional Nutrition Experts Come Together to Teach "The Alkaline Way to Healthy Weight Management" Masterclass Led by Russell Jaffe, MD, PhD, CCN
Press Release
ASHBURN, VA – Functional Medicine thought-leader Dr. Russell Jaffe is bringing together 4 experts in functional nutrition to explore opportunities to achieve and maintain healthy weight and build muscle, all while following The Alkaline Way. The course will deliver actionable strategies and valuable health-promoting tools proven to produce sustainable benefits.
By this time every year, many weight loss resolutions have already been abandoned. If weight loss resolutions were driven solely by vanity, giving up would be relatively unimportant. Unfortunately, our 21st century plague of obesity means many abandoned weight loss resolutions come with meaningful health risks. There are also many weight loss gimmicks bringing with them their own set of health consequences.
In this masterclass, Dr. Jaffe will lead the review of a comprehensive "physiology before pharmacology" approach to achieving and maintaining healthy weight long-term. "The human body is capable of amazing renewal and resilience when obstacles are removed," says physician and scientist, Russell Jaffe. "My ultimate goal is to help educate and inspire individuals to follow the kind of simple but effective lifestyle choices that prevent unhealthy weight. My aim for this presentation is to equip practitioners with an actionable approach they can implement immediately to initiate better health while effectively managing the consequences of unhealthy weight they see every day in their clients."
Viewers of this program will gain a deeper understanding of several important metabolic support nutrients including carnitine and key herbs. They will also learn to implement a comprehensive plan for sustainable weight management starting with how to identify and eliminate inflammatory triggers that could sabotage weight management efforts.
"Most people are over fed and under nourished – Eat like a peasant and feel like a king"
- Russell Jaffe, MD
Learn more and register for the online masterclass at http://bit.ly/masterclass-nmj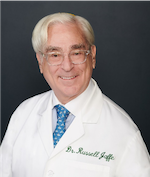 About Dr. Russell Jaffe
Dr. Russell M. Jaffe, CEO and Chairman of PERQUE Integrative Health (PIH), is one of the pioneers of integrative and regenerative medicine. Since inventing the world's first single step amplified (ELISA) procedure in 1984, a process for measuring and monitoring all delayed allergies, Dr. Jaffe has continually sought new ways to help speed the transition from our current healthcare system's symptom-reactive model to a more functionally integrated, effective and compassionate system. PIH is the outcome of years of Dr. Jaffe's scientific research. It brings to market three decades of rethinking safer, more effective, novel and proprietary dietary supplements, supplement delivery systems, diagnostic testing, and validation studies.

Who is PERQUE Integrative Health?
PERQUE Integrative Health is dedicated to speeding the transition from sickness care to healthful caring. Delivering novel, personalized health solutions, PIH gives healthcare practitioners and patients the tools to achieve sustained optimal wellness. Combining the best in functional, evidence-based testing with premium professional supplements, and healthful lifestyle guides, PIH solutions deliver successful outcomes in even the toughest cases. Visit ELISAACT.com and PERQUE.com for more.