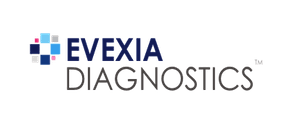 The Integrative and Functional Nutrition Academy™ (IFNA) is proud to announce their partnership with Evexia Diagnostics. This partnership will allow any IFNA student and alumni (excluding NY, NJ and RI) to order lab testing directly from Evexia Diagnostics' extensive test menu.
By becoming a client of Evexia Diagnostics, you will have access to both conventional and functional lab testing all at discounted rates. You will be able to customize a blood panel and receive a free Functional Health Report with each qualifying panel ordered. This report is a tool that aids in the interpretation of the lab results for your client.
Evexia Diagnostics has agreed to waive the new client set up fee for all IFNA students ($250.00 value) and has agreed to only charge the annual client participation fee of $50.00. Coupon code: IFNA250
By becoming a Client of Evexia Diagnostics you will have access to:
Practice Management Solutions including: Answering Service, Financial Services and Client Resources
Monthly Educational Webinars
Clinical Support and Education with Dr. Wayne Sodano
Evexia Diagnostics is committed to making this a smooth and seamless process for all IFNA students wanting to become a client. IFNA student's point of contact person at Evexia Diagnostics is Gina Guilbeault, Vice President of Business Development. She can be reached via email [email protected] or by telephone 888-852-2723.
We look forward to your participation and many successes ahead!