Registration Is Now Open!
We are very excited to be hosting our 6th Annual OncANP Naturopathic Oncology Conference at the Phoenix Marriott Tempe at The Buttes in Tempe, Arizona - February 17-19, 2017. 
We have a wonderful line up for speakers this year including Mina Bissel, PhD; Lise Alschuler, ND, FABNO; Tina Kaczor, ND, FABNO; Paul Anderson, ND, and many more.   
Where?
This year's conference will be held at the beautiful Phoenix Marriott Tempe at The Buttes in beautiful Tempe, Arizona (5 min from the Phoenix Sky Harbor Airport)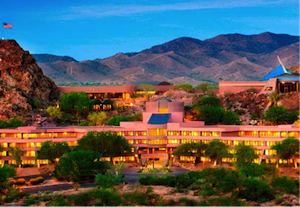 To book your hotel room with the OncANP group rate -
click here
When?
Registration Details
This conference is open to all medical professionals who are interested in learning more about naturopathic oncology.  Whether you see a few cancer patients a year or have a practice dedicated to oncology, this conference is for you!
Price:  OncANP Members:  $595, Non-Members $750, Students= $300
(***Note: We encourage OncANP members to log into their account when registering.  If you are a student member, you need to sign into your account to see the student discount)
Oncology Association of Naturopathic Physicians 
phone & fax: 800-908-5175