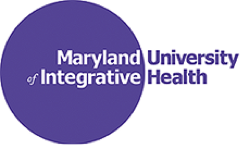 FOR IMMEDIATE RELEASE
May 22, 2018
Maryland University of Integrative Health Announces 2018 Commencement Speaker
Maryland University of Integrative Health is pleased to announce that Rovenia M. Brock, PhD, award-winning nutritionist, lecturer, and author, will be our 2018 commencement speaker.
Rovenia M. Brock, PhD, aka Dr. Ro, earned a Bachelor of Science in Food and Nutrition from Virginia State University; a double master's degree in Community Nutrition and Broadcast Journalism from Howard University; and a PhD in Nutritional Sciences, also from Howard University. Currently, Dr. Ro is Nutrition Contributor to National Public Radio, and Nutrition Advisor to The Today Show. She is host of the "Livin' Healthy with Dr. Ro" series aired on TV One and frequently seen on The Today Show. She hosted Black Entertainment Television's Heart & Soul, the first-ever national health and fitness television show for African American women, and was the Nutrition Counselor for ABC News' "Lifetime Live" and the Weekly Nutritionist to NBC's Morning Show in Washington, DC.
She has been the recipient of many awards, including The 2004 Dorothy Height SHERO award; the 2002 PhD Alumni of the Year Award from Howard University; the 2002 Women in Medicine Award from the National Medical Association; and awards from such organizations as the March of Dimes, the American Cancer Society, and the American Heart Association. More magazine recently named Dr. Ro as one of the nation's top five nutritionists.
The MUIH Commencement Ceremony will take place on Sunday, June 3 at 2:00 p.m. at the Modell Performing Arts Center in Baltimore, Maryland. Visit muih.edu/commencement to learn more.
About Maryland University of Integrative Health (MUIH)
Maryland University of Integrative Health is one of the nation's leading academic institutions for natural medicine. For nearly 40 years, MUIH has educated and informed practitioners and leaders in health and wellness through transformative and relationship-centered programs that draw from traditional wisdom and contemporary science. Progressive graduate degrees in a wide range of disciplines are offered both on campus and online. In the on-campus Natural Care Center and community outreach settings, MUIH provides compassionate and affordable healthcare from student interns and professional practitioners, and delivers more than 30,000 clinical treatments and consultations each year. For staff and faculty, MUIH offers a collaborative and vibrant work environment that is mission and values-driven. For more information, please visit www.muih.edu.
MEDIA CONTACT
Natalie Williams
410-888-9048
###