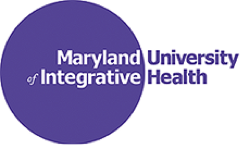 Programs take bold step to address most challenging issues in healthcare
Maryland University of Integrative Health (MUIH), a national leader in the education and practice of natural medicine, recently announced that it will launch six new online academic programs enrolling in Fall 2018 and Spring 2019. Graduates of these programs will help meet the growing demand for qualified professionals in these areas of concentration.
Prepares educators, fitness instructors, employee assistance specialists, human resource specialists, healthcare professionals, and others to empower working individuals to take charge of their health and create sustainable change.
Prepares individuals to blend foundational knowledge in holistic nutrition with a broader perspective on the role of nutrition in sports and athletic performance.
Participants gain the skills, knowledge, and framework needed to specialize in the wellness therapies used in traditional Ayurveda.
Prepares individuals to explore and apply the emerging field of nutritional genomics research in clinical practice.
Participants gain a deeper understanding of the benefits and application of integrative health principles and practices.
Expands upon the coursework offered through the Online Post-Baccalaureate Certificate program for Integrative Health Studies.
By offering these programs in a flexible online format, MUIH recognizes the needs of today's busy and diverse student body.
Visit www.muih.edu to learn more about these new programs, or contact the Office of Graduate Admissions at [email protected] or 410-888-9048 ext. 6647.
About Maryland University of Integrative Health (MUIH)
Maryland University of Integrative Health is one of the nation's leading academic institutions for natural medicine. For nearly 40 years, MUIH has educated and informed practitioners and leaders in health and wellness through transformative and relationship-centered programs that draw from traditional wisdom and contemporary science. Progressive graduate degrees in a wide range of disciplines are offered both on campus and online. In the on-campus Natural Care Center and community outreach settings, MUIH provides compassionate and affordable healthcare from student interns and professional practitioners, and delivers more than 30,000 clinical treatments and consultations each year. For more information, please visit www.muih.edu.
###
MEDIA CONTACT
Susan Larsen
410-888-9048 ext. 6763