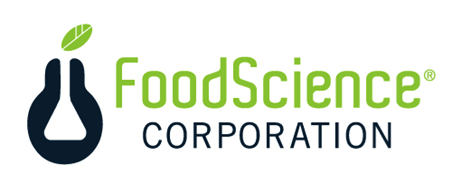 Helping People and Pets Live Healthier Lives Every Day
929 Harvest Lane, Williston, VT 05495 www.foodsciencecorp.com
FOR IMMEDIATE RELEASE
Gina Walter, HR Manager
[email protected]; (802) 872-1973
Williston, VT – September 11, 2018 – FoodScience Corporation (FSC), a locally owned leader in human and pet nutritional products, announced the hiring of Michelle Sacco as Director of Human Resources.
"We are delighted that Michelle has joined our team. Michelle brings experience with manufacturing companies, and knowledge of culture, transformation, and great places to work. She will help us align our HR strategy with our business strategy in order to enable accelerated growth. Michelle has a strong track record of aligning significant change efforts with business goals and delivering results. This makes her uniquely qualified to lead Human Resources at FoodScience during this exciting time of growth," said Sharon Rossi, CEO, FoodScience Corporation.
"It's a great time to join FoodScience and be part of a vibrant team where your ideas can come to life," said Michelle Sacco. "If you want to make a difference and be part of a high growth, purpose-driven business, FoodScience is the place to be." Michelle further added, "FoodScience aligns with my personal passions, as I will be able to leverage my strengths as a leader at a business where the purpose is to help people and pets live healthier lives every day."
FoodScience Corporation was founded in 1972 by Guido and Maria Orlandi who had a passion for discovering natural alternatives for human and animal health solutions. Today, a high level of innovation and evidence-based science form a strong foundation of FoodScience's product development process. FoodScience's product line includes VetriSCIENCE Laboratories®, DaVinci Laboratories of Vermont®, Pet Naturals of Vermont®. FoodScience of Vermont®.
Now in their third generation of family ownership, the FoodScience organization continues to grow in their home state of Vermont. Recently, FoodScience celebrated their one year anniversary at their new facility in Williston, VT with 175 employees -- 150 of whom are local in Vermont. In addition to the Williston facility, FoodScience has a second location in Colchester.
###
About FoodScience
FoodScience® Corporation is a business founded on a sense of purpose, and our family heritage and Vermont values shape the way we do business. At FoodScience, our purpose is to help you and your pet live a healthier life every day. To fulfill our purpose, we innovate, manufacture and market nutritional products for people and pets. FoodScience Corporation® brands include VetriSCIENCE Laboratories®, DaVinci Laboratories of Vermont®, Pet Naturals of Vermont®, and FoodScience of Vermont®. FoodScience is a privately held family-owned, woman-owned company based in Williston Vermont, founded over 40 years ago, and is now in its third generation of family operation.