FOR IMMEDIATE RELEASE
October 10, 2017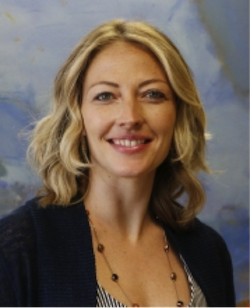 As the fifth annual Naturopathic Medicine Week kicks off (Oct. 8-14), Maryland University of Integrative Health (MUIH), a national leader in the education and practice of natural medicine, announces the expansion of services at its Natural Care Center with the addition of naturopathic doctor, Autumn Frandsen, ND, as a clinical associate. Dr. Frandsen, a licensed naturopathic doctor, brings expertise in nutrition, physical medicine, hydrotherapy, homeopathy, and botanical medicine to the surrounding community, offering more opportunities for residents to access this holistic form of patient-centered care.
Emphasizing prevention and wellness, and engaging the wisdom of nature to promote the body's inherent healing ability, naturopathic doctors (NDs) diagnose and treat disease and use traditional therapies combined with modern medical practices to help restore, maintain, and improve health. Naturopathic medicine can be used as a primary care approach, as a complement to conventional medicine and other forms of healthcare, for disease prevention, or for health and wellness support. NDs are experts in natural medicine, utilizing many modalities along with sensible concepts such as a healthy diet and lifestyle, regular exercise, and relaxation and stress management techniques.
"Naturopathic medicine is grounded in a philosophy that considers the entire person – body, mind, and spirit – and supports the intrinsic healing abilities that nature provides," said Susan Testa, associate vice president of clinical services at MUIH. "With interest on the rise for natural sources of health support around the world, Dr. Frandsen's expertise will help MUIH to expand these services to Maryland and DC communities and beyond."
Naturopathic doctors are naturally oriented toward patient-centered care and provide ample time to get to know patients and their concerns. In addition to a thorough life and medical history, physical exam, and patient education, visits with an ND may also include an environmental assessment, diagnostic testing, and the development of a treatment plan to address patient health needs. NDs complete a four-year, accredited doctoral program and study the same biomedical sciences that medical doctors and doctors of osteopathy master. In addition, the naturopathic doctor is required to complete extensive training in clinical nutrition, physical medicine, counseling, botanical medicine, homeopathy, and pharmacology. NDs also study minor surgery and intravenous therapy.
Dr. Frandsen has extensive experience in treating autoimmune conditions, thyroid conditions, chronic Lyme disease, mood disorders, obesity, fibromyalgia, chronic fatigue syndrome, allergies, and dermatological conditions. She began treating infants, children, adults, and our geriatric population at MUIH's Natural Care Center in August 2017. To request an appointment with Dr. Frandsen, call 410-888-9048 ext. 6614. You can learn more about the Natural Care Center at www.muih.edu/ncc.
During Naturopathic Medicine Week, Elizabeth Pimentel, dean, and Abigail Aiyepola, associate dean of MUIH's School of Naturopathic Medicine, will be working alongside Dr. Frandsen, the Maryland Naturopathic Doctors Association, and regional Naturopathic Doctors to raise awareness for the benefits and vast potential of naturopathic medicine.