National College of Natural Medicine Announces University Status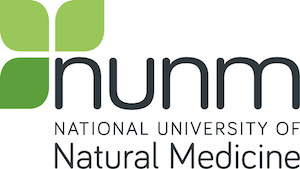 PORTLAND, Ore. (June 28, 2016)—National College of Natural Medicine (NCNM) today announced that it is changing the name of the school to National University of Natural Medicine (NUNM), effective immediately. The name change honors the 60-year-old medical school's heritage and reflects the addition of undergraduate degree completion programs to its growing roster of doctorate and master's-level degree programs.
The university, founded in Portland in 1956, is known as the oldest accredited naturopathic medical school in North America, a living link to the naturopaths of the early 20th century, who pioneered a practice of medicine that nearly disappeared in the mid-1950s and today enjoys a growing resurgence and popular acceptance.
In February 2015 the school received accreditation approval from the Northwest Commission on Colleges and Universities to offer
two new bachelor degree completion programs
, a Bachelor of Science in Integrative Health Sciences and a Bachelor of Science in Nutrition. The first cohort of undergrads will begin classes in September 2016. The institution subsequently received permission to formally change its name to reflect its university status from the Oregon Higher Education Coordinating Commission. 
NUNM President David J. Schleich, PhD, noted that the new undergrad programs were designed to integrate a curriculum of health sciences or nutrition with natural sciences and social sciences. "We are one of the very few schools in the country to offer such innovative undergraduate programs. These programs will open the doors to a growing base of students who are interested in learning more about the health sciences fields," Schleich said.
GROWTH
NUNM presently offers nine degree programs from the
College of Naturopathic Medicine
, the College of Classical Chinese Medicine, the School of Research & Graduate Studies, and the new School of Undergraduate & Part-Time Studies, and operates four institutes of natural medicine dedicated to community education and continuing education for healthcare professionals.
This is the second time the institution has changed its name since it was founded as the National College of Naturopathic Medicine. In 2000, the college shed its single-degree status as a naturopathic medical school when the
College of Classical Chinese Medicine
was granted accreditation approval for its first degree program, the Master of Science in Oriental Medicine. In 2006, NCNM's name changed to the National College of Natural Medicine to reflect both educational offerings.
In the intervening years, the school has grown beyond the scope of its two flagship schools of medicine. Since 2007, new programming has resulted in a 25 percent growth in student enrollment, with 635 students enrolled in 2015-2016. NUNM's
School of Research & Graduate Studies
, for example, has seen remarkable growth in the past five years; it now offers four distinct graduate degrees in addition to being home to NUNM's respected
Helfgott Research Institute
, which has received a number of NIH-funded research grants for evidence-based research in natural medicine, including two awards in 2015 for more than $3 million.
From its humble beginnings in a rented Portland storefront on SE Hawthorne Boulevard 60 years ago, NUNM and its South Portland campus is now quickly growing to meet the needs of its expanding population of students, faculty and staff. A fast-tracked 20-year Master Plan, the first in the school's history, was approved in 2011. In addition to the school's venerable 60,000 square-foot Academic Building, its first facility, which was purchased in 1995, the private, nonprofit university now boasts a campus that houses five facilities, including the 20,000 square-foot newly christened NUNM Health Centers—Lair Hill (formerly NCNM Clinic).
The university also has two off-campus facilities, the Helfgott Research Institute, and a second, NUNM Health Centers—Beaverton (formerly NCNM Beaverton Clinic). In addition, NUNM offers healthcare services to underserved patients in 15 community NUNM Health Centers throughout the Portland area, including its newest, NUNM Health Centers—Cascade AIDS Project at Pivot in SW Portland.
The school's success coincides with NUNM President David J. Schleich's tenure (pictured), who joined Natural College of Natural Medicine in 2007 after serving as president and CEO of Canadian College of Naturopathic Medicine.
Schleich noted that while natural medicine may have its detractors, clinics like its health center at Lair Hill, a state-approved, top-tier
Patient-Centered Primary Care Home
, illustrate natural medicine's capacity for patient-driven health care and the natural medicine profession's growing sophistication, both as healthcare providers and higher educational leaders.
"The political and health landscape in this decade is urgent and complex," he observed. "We are building for longevity—for our students and alumni. NUNM will allow us to do just that."
Schleich said, "NCNM has had a special history in the formation of natural medicine in North America, and it is preparing for an equally unique future as NUNM." He noted that despite the Great Recession of 2008, "We kept going. If we slip into complacency going forward, we'll miss building a very different future."
HISTORY
The university transition is taking place shortly after observing the institution's 60th anniversary in May. Generations of NCNM graduates practice medicine and conduct research studies throughout the world. Many of the accredited naturopathic and natural medicine higher education institutions in North America today were founded by NCNM graduates, including Bastyr University, Southwest College of Naturopathic Medicine and Canadian College of Naturopathic Medicine.
"We arrived where we are today thanks to the efforts of many hundreds of people over the years," Schleich said. "We will continue to grow as the future of medicine and health care continues to evolve to meet the needs of patients the world over."
Marilynn S. Considine
Director, Public Relations & Communications
National University of Natural Medicine
Office: 503.552.1504
Cell: 503.896.6487