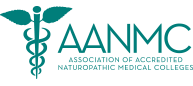 July 14 @ 9:00 am - 5:00 pm PDT
Take a snapshot of what a day in the life of a Naturopathic Doctor (ND) is like! Join the Association of Accredited Naturopathic Medical Colleges (AANMC) for a fun and education-filled day in conjunction with the annual American Association of Naturopathic Physicians (AANP) Conference.
Start the day at Bastyr University, San Diego, and hear about an exciting and passion-filled ND career from current ND students, alumni and admissions counselors from the AANMC member schools. Then, grab a quick lunch with us and head over to the AANP Annual Conference at the Town & Country Resort. Check out the exhibit hall – filled with industry leaders, and then finish your day with the keynote closing speaker for the AANP 2018 conference.
Join us in San Diego! We can't wait to meet you!
The cost is FREE but an RSVP is required.
Details: July 14, 9:00 am – 5:00 pm
Venue: Bastyr University, 4106 Sorrento Valley Blvd, San Diego, CA 92121
Contact: Phone 800-345-7454 or Email [email protected]
Visit website for more information
Agenda
| | |
| --- | --- |
| 8:30 am  | Registration and Light Refreshments |
| 9:00 am | Welcome - Laura Farr, Executive Director of the AANP |
| 9:10 am | Overview of Naturopathic Medicine |
| 10:00 am | Alumni Panel |
| 10:50 am | Student Panel |
| 11:30 am | Lunch at Bastyr and Admissions Overview |
| 12:00 pm | Meet and Greet with Admissions Representatives |
| 12:15 pm | Tour of Bastyr (optional) |
| 1:00 pm | Drive to Town & Country Resort for AANP Conference |
| 1:30-5:00 pm | Attend AANP Exhibit Hall and Conference |
*All times are PDT