$100,000 Gift from Senators Foundation and NHL Foundation 
"I am pleased to announce that we have now reached $1 million towards our $5 million goal," said Bryan Murray, General Manager of the Ottawa Senators Hockey Club (@Senators) and Honorary Chair of the OICC Campaign. "With today's gift of $100,000 jointly from the Ottawa Senators Foundation and the National Hockey League Foundation along with an anonymous contribution of $900,000, we are excited that our fundraising is off to a strong start."
Changing How We Live with Cancer will fund essential patient programs, innovative research, and subsidized patient care for those unable to afford integrative cancer care at the OICC.
"On behalf of the Senators Foundation we are pleased to be an early donor and to support the OICC in the launch of this special community campaign," said Danielle Robinson, President and CEO of the Ottawa Senators Foundation. "It is a pleasure to stand with Bryan in this cause, to help the OICC respond to the increasing number of cancer patients seeking integrative care."
As Honorary Chair for Changing How We Live with Cancer, Bryan Murray is supported by John Kelly, OICC's Community Advisory Board and Fundraising Committee Chair. John is one of Ottawa's most respected business leaders, is former Chair of the United Way Ottawa Campaign and former Chair of the Canadian Cancer Society's Relay for Life.
"More than half of all people living with cancer seek complementary care," said John Kelly. "What really motivates me is how the OICC strives to address these patients' needs by collaborating with oncologists, radiologists, surgeons and researchers. OICC care is integrative, in that evidence-based complementary therapies are combined with hospital treatments to support and strengthen patients health and well-being.  At the campaign launch today, both Bryan Murray and CBC TV's Lucy van Oldenbarneveld, shared how the OICC has positively impacted on how they are living with cancer.  It was truly inspiring. The OICC integrative approach to cancer care is visionary, and we all need to get behind it with our support."
"The OICC has been a lighthouse in the storm for me," said Lucy van Oldenbarneveld, CBC TV News Anchor.  "Trying to figure how to manage a diagnosis like breast cancer is something that requires more than just surgery, chemotherapy and radiation. For me, it also meant dealing with the emotional fallout, and the physical recovery from each round of treatment. The OICC has been there to help guide the way."
Bryan Appeals to the Ottawa Community
"I am proud to take on the role of Honorary Chair for the OICC's first major fundraising campaign," said Murray. "I'm hoping to build awareness of our goal to raise funds so that everyone with cancer in Ottawa has more access to integrative care. Working with the OICC has enabled me to keep both my physical and mental strength high. Naturopathic medicine, massage and yoga have greatly minimized the side effects of my chemotherapy treatments.  The OICC and their tremendous staff have allowed me to enjoy all of my normal daily activities, including quality time with family and my passion towards bringing a championship NHL team to Ottawa."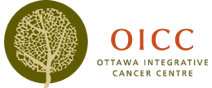 About the Ottawa Integrative Cancer Centre
The Ottawa Integrative Cancer Centre (OICC) is changing how people are living with cancer.  The OICC approach to integrative cancer care enables people to live the best they can while undergoing hospital-based treatment, by reducing side effects, improving quality of life, and helping prevent recurrence.  
A not-for-profit organization, the OICC is leading the way in integrative cancer care and research, and is the first of its kind in central and eastern Canada.  Awarded the two largest-ever integrative cancer care research grants in North America, the OICC is a game changer for cancer.  The OICC is a regional centre of the Canadian College of Naturopathic Medicine (CCNM).  

About the Ottawa Senators Foundation
The Ottawa Senators Foundation empowers children and youth to reach their full potential by investing in social recreation and education programs that promote both physical and mental wellness. In partnership with the Ottawa Senators Hockey Club, alumni association, corporate partners and fans, more than $100 million has been contributed to thousands of initiatives and charities in the National Capital Region since 1992.
For more information and to RSVP, please contact:
###