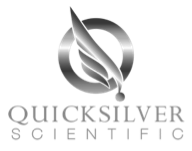 FOR IMMEDIATE RELEASE
Contact: Kelsey Robertson
Phone: 303-531-0861
E-mail: [email protected]
Twitter: @quicksci303
Lafayette, Colorado – (February 22, 2017) – Quicksilver Scientific and Dr. Christopher Shade, PhD, are excited to introduce their newest liposomal energy complex that just may be the ONE supplement to meet all your energetic needs. This balanced nootropic and mitochondria-generating combination, known as "The One" brings a blend of herbs known as adaptogens together with naturally sourced compounds renowned for their metabolic and energy supporting properties.
Quicksilver Scientific offers a professional line of products. Health practitioners interested in selling "The One" and partnering with Quicksilver Scientific can visit www.quicksilverscientific.com/register
"The One" is an inspired formula combining the proprietary Sun Horse adaptogenic herbal blend as a broad plant-derived base to host the nutraceutical powerhouses Pyrroloquinoline Quinone (PQQ), CoQ10, trans resveratrol, and DeltaGOLD tocotrienols. This superblend is delivered in unilammelar bilayer liposomal vesicles to create exceptional bioavailability while also providing membrane-supporting phosphatidyl choline. PQQ and resveratrol support mitochondrial biogenesis (the production of mitochondria, the energy-generating units of all your cells), while CoQ10, tocotrienols, resveratrol, and PQQ support the body's antioxidant levels, targeting healthy mitochondrial function and generation of energy in the form of ATP.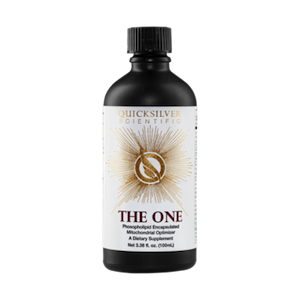 "The One" is the supplement of the future, bringing this powerhouse of energy-supportive ingredients directly to your bloodstream, in a liposomal delivery system that offers uncompromised absorption right to where you need it!
Dr. Shade views "The One" as a key component to the growing list of Quicksilver products:
We work across complex fields of detoxification, immune regulation, and age management, and the one common factor to success in these realms is strong mitochondrial energy generation. I have been looking for the ultimate mitochondrial product for a long time and have been specifically working on PQQ delivery for 3 years. The One is the culmination of my search and efforts toward this goal.
If there was one supplement you could choose to take, what would it be? Make it be THE ONE!
ABOUT QUICKSILVER SCIENTIFIC
Famous for bringing the cutting-edge technology of highly engineered pharmaceutical-grade liposomal delivery systems to supplement therapies, Quicksilver Scientific is a pioneering leader of quality and innovation in the nutraceutical industry. Nano-sized liposomal delivery systems are even now just starting to be utilized in the pharmaceutical industry for advanced delivery of therapeutic compounds to directly where they are needed. The Etheric Delivery™ Phospholipid Encapsulation System developed by Quicksilver Scientific brings what was once only achievable with intravenous therapy to the convenience of oral delivery.
Non-practitioners can visit the retail website http://www.purxpressions.com to purchase these new products.
To schedule an exclusive interview with Dr. Shade or book him for a keynote, please contact [email protected]
For custom product development and white-labeling opportunities, contact www.quicksilverscientific.com/home/contact-us
To learn more about Quicksilver Scientific and view Dr. Shade's webinars visit www.quicksilveracademy.com
* These statements have not been evaluated by the Food and Drug Administration.
This product is not intended to diagnose, treat, cure or prevent any disease.
# # #