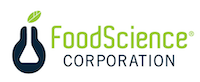 Helping People and Pets Live Healthier Lives Every Day
FOR IMMEDIATE RELEASE
Gina Walter, HR Manager
[email protected]; (802) 872-1973
Williston, VT - Feb. 20, 2020 – FoodScience Corporation (FSC), a locally owned pioneer in innovative, convenient, and accessible nutritional supplements, announces the promotion of Tammy Johnson to Vice President of the Human Nutritional Supplement Business Unit.
"Over the last two years since joining FoodScience Corp., Tammy has teamed together with her colleagues to bring even more innovation to life for our customers. Her commitment to innovation could be seen in the launch of Little DaVinci, a comprehensive children's line that supports the needs of children. She's focused on serving our customers well and creating ways to serve our customers even better for years to come," said Sharon Rossi, CEO, FoodScience Corporation. "Tammy will continue to play an important role in FoodScience Corporations' global business of human nutritional supplements. Additionally, she will continue to play a key role on FoodScience's executive leadership team as well as in community engagement. Tammy has been the driving force behind FoodScience's philanthropic commitment to donate 1% of net profit annually to local nonprofits.
"I am energized and love working for a locally owned business with such deep roots and commitment to helping people and pets live healthier lives. Helping people is a personal passion and to be able to have a global impact is inspiring." said Tammy Johnson, FoodScience Corporation's newly promoted Vice President of the Human Nutritional Supplement Business Unit.
###
About FoodScience
FoodScience® Corporation was founded nearly 50 years ago by Guido and Maria Orlandi who had a passion for discovering, pioneering, and innovating alternatives for human and animal health solutions. Today FoodScience continues to pioneer and innovate by developing, manufacturing, and marketing trusted, high quality nutritional supplements and products for people and pets that exceed expectations, inspire healthy living, and help our customers, consumers, community, and employees thrive. FoodScience's brands include VetriSCIENCE Laboratories,® DaVinci Laboratories,® and Pet Naturals.®