Join us for this all-day virtual event March 9, 2017.
Are you interested in becoming a doctor who: Treats the whole person? Uses alternative and conventional evidence based therapies? Is an expert in nutrition, herbs and other natural therapies? Develops relationships with their patients and teaches them healthier lifestyles?
If you answered yes to any of those questions, you should register for our All-Day Virtual Fair! During this unique, free, virtual event you will have the opportunity to speak with admissions professionals, faculty, and students from our 7 accredited naturopathic medical schools across North America. Stop by on your own time and hang out as long as you'd like. Virtually of course.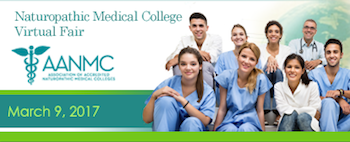 Thursday, March 9, 2017
All-Day Virtual Event
Don't miss out on this exclusive event! Only 1 week left to register.
Learn More About Becoming a Naturopathic Doctor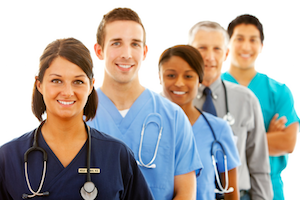 Becoming a licensed naturopathic physician begins with a strong education. Our accredited AANMC-member schools offer graduate-level programs in naturopathic medicine. Find a school that's right for you.
AANMC - Association of Accredited Naturopathic Medical Colleges | 818 18th Street NW, Suite 250, Washington, DC 20006