According to the Parkinson's Foundation, about 60,000 Americans are diagnosed with Parkinson's disease each year, and more than 10 million people are living with it worldwide. In this interview, Karolyn A. Gazella talks with Laurie K. Mischley, ND, PhD, MPH, about early diagnosis, her integrative treatment approach, and her innovative Parkinson's research. In addition to her clinical practice at Seattle Integrative Medicine, Mischley is a researcher with Bastyr University and the University of Washington.
Approximate listening time: 22 minutes
About the Expert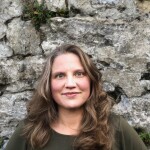 Laurie K. Mischley, ND, PhD, MPH, studied naturopathic medicine at Bastyr University and epidemiology and nutritional sciences at the University of Washington and she maintains appointments at both Universities. Her work is focused on identifying the nutritional requirements unique to individuals with Parkinson's disease (PD), and she has published on coenzyme Q10, lithium, and glutathione deficiency. She is principal investigator of the Modifiable Variables in Parkinsonism (MVP) Study (MVP-study.com), which is attempting to describe why some people with PD progress more slowly than others. She is working on ways to study, package, and deliver evidence-based lifestyle modification as a therapeutic strategy. She founded the canine scent-based PD screening tool, ParK-9 (www.Park-9.com), developed a patient-reported outcome measure to assess PD severity (www.PD-symptoms.com), and is instructor of the online series, Parkinson School (www.Parkinson-School.com). Mischley maintains a small clinical practice at Seattle Integrative Medicine focused on nutrition and neurological health. Her website is www.lauriemischley.com.