In August, JAMA published an analysis of select products for immune system support and found significant quality issues. In this interview, Lise Alschuler, ND, FABNO, a naturopathic oncologist and Associate Program Director of the Fellowship in Integrative Medicine at the University of Arizona discusses the analysis and provides some strategies on how to address dietary supplement quality with patients. She also shares the steps she takes to ensure the products she recommends are of the highest quality.
Simple and Relaxing Minimal Ambient" by Coma-Media and "Inspirational Background" by AudioCoffee via pixabay.com.
Approximate listening time is 24 minutes.
About the Expert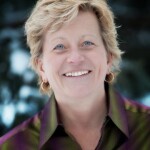 Lise Alschuler, ND, FABNO, is a professor of clinical medicine at the University of Arizona where she is the associate director of the Fellowship in Integrative Medicine at the Andrew Weil Center for Integrative Medicine. Alschuler obtained her naturopathic medical degree from Bastyr University where she completed her residency in general naturopathic medicine. She received her bachelor of science degree from Brown University. She is board-certified in naturopathic oncology. Alschuler is past-president of the American Association of Naturopathic Physicians and a founding board member, immediate past-president and current board member of the Oncology Association of Naturopathic Physicians. She is coauthor of Definitive Guide to Cancer, now in its 3rd edition, and Definitive Guide to Thriving After Cancer.