Emerging research is demonstrating a link between Covid-19 and cardiovascular disease. In this interview, Karolyn talks with Dr. Daniel Chong who is a naturopathic physician who specializes in heart health. In addition to describing the association between Covid-19 and cardiovascular disease, Dr. Chong also provides advice on how to address heart health in patients who have had Covid-19.
Approximate listening time is 23 minutes
About the Expert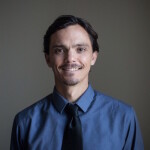 Daniel Chong, ND, is a licensed naturopathic physician who has been practicing in Portland, OR, since 2000. He earned his naturopathic doctorate from National University of Natural Medicine. Chong's focus is on risk assessment, prevention, and drug-free treatment strategies for cardiovascular disease and diabetes. In addition to his degree in naturopathic medicine, Chong has completed certificate training in cardiometabolic medicine at The Academy of Anti-Aging Medicine, a BaleDoneen Method Preceptorship, and served for 4 years as a clinical consultant for Boston Heart Diagnostics. He currently maintains a telehealth-based practice. You can learn more about him at cardiowellnessconsults.com.