According to the National Association of Anorexia Nervosa and Associated Disorders, eating disorders are among the deadliest mental health illnesses in the United States. What's more, these disorders can go undiagnosed for years, making treatment and recovery even more challenging. In this interview, Gregory Hundemer, MD, an associate scientist with the Ottawa Hospital Research Institute and Assistant Professor at the University of Ottawa, provides an overview of eating disorders and discusses new research he was involved with that could help with early diagnosis and intervention.
Approximate listening time: 19 minutes
About the Expert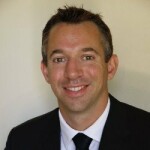 Gregory Hundemer, MD, is an associate scientist in the Clinical Epidemiology Program at the Ottawa Hospital Research Institute, an assistant professor of medicine at the University of Ottawa, and a staff nephrologist at the Ottawa Hospital. He received his medical doctorate from Vanderbilt University and Master of Public Health degree from Johns Hopkins University. After medical school, he served 4 years as a flight surgeon in the United States Air Force. He then completed his internal medicine residency at Massachusetts General Hospital and nephrology fellowship at the combined Massachusetts General Hospital and Brigham & Women's Hospital Joint Nephrology Fellowship Program.