On October 9, 2022, the New England Journal of Medicine published a study that questioned the benefits of colonoscopy, which was then picked up by many national media outlets. In this interview, Natural Medicine Journal Editor-in-Chief Tina Kaczor, ND, FABNO, discusses the study and talks about utilizing an integrative approach to reduce colon cancer risk. She also provides guidance on how to discuss this topic with patients.
About the Expert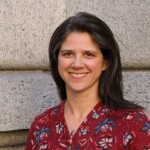 Tina Kaczor, ND, FABNO, is editor-in-chief of Natural Medicine Journal and the creator of Round Table Cancer Care. Kaczor is a naturopathic physician board certified in naturopathic oncology. She received her naturopathic doctorate from the National University of Natural Medicine and completed her residency at Cancer Treatment Centers of America. She is also the editor of the Textbook of Naturopathic Oncology and cofounder of The Cancer Pod, a podcast for cancer patients, survivors, caregivers, and everyone in between.
------
"Simple and Relaxing Minimal Ambient" by Coma-Media and "Inspirational Background" by AudioCoffee via pixabay.com.