A growing body of research is making a connection between nutrient deficiencies or insufficiencies and Covid-19. In this interview, Heather Zwickey, PhD, describes what that connection is and takes a closer look at the research. She also discusses a new study about how a healthy lifestyle can influence the risk of long Covid.
Approximate listening time is 15 minutes.
About the Expert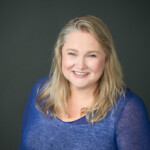 Heather Zwickey, PhD, is a professor of immunology and chair of the Department of Health Sciences at the National University of Natural Medicine in Portland, Oregon. She launched the Helfgott Research Institute, which advances the science of natural medicine. Zwickey founded the school of graduate studies and developed masters programs in research, nutrition, and global health. Zwickey has received the Champion of Naturopathic Medicine Award from the American Association of Naturopathic Physicians. She currently leads a National Institutes of Health–funded clinical research training program focused on integrative medicine research and studies the gut-brain axis in neuroinflammation.