In this podcast, Danielle Citrolo, PharmD, describes how a unique combination of L-glutamine and L-alanine can enhance electrolyte and water absorption in the intestines, stimulate glycogen synthesis, inhibit muscle protein breakdown and promote the synthesis of muscle protein. This dipeptide compound has also been shown to help protect the integrity of the gastrointestinal tract, contributing to better nutrient absorption.
About the Expert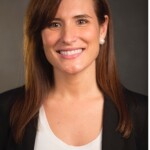 Danielle Citrolo, PharmD,
is manager of technical services at Kyowa Hakko, where she provides technical, scientific, and regulatory support. She also acts as liaison with regulatory authorities in the United States, Canada, and Latin America. Before joining Kyowa, Citrolo was the clinical coordinator at The Hospital for Special Surgery in New York City. She has experience in developing clinical research protocols and managing clinical trials. She earned her bachelor of science in biochemistry and bachelor of arts in chemistry from North Carolina State University and her doctorate in pharmacy from Albany College of Pharmacy in New York. She is licensed by the New York State Board of Pharmacy.
About the Sponsor

Sustamine
® L-Alanyl-L-Glutamine is an excellent choice for use in clinical nutrition because it does not have the problems of poor stability and low solubility that are associated with free-glutamine. Glutamine begins to degrade when mixed with liquids, but Sustamine® is a unique dipeptide form of glutamine that's been designed for maximum stability. This means patients get the amount listed on the label when they add it to water or their favorite beverage. Sustamine® is tasteless, colorless, odorless and dissolves completely in hot or cold liquids – so there is no gritty texture. Manufactured exclusively by KYOWA HAKKO BIO CO., Sustamine® L-Alanyl-L-Glutamine is also ultra-pure, vegetarian and allergen-free.