This article is part of our October 2021 special issue. Download the full issue here.
In this interview, integrative medical expert Holly Lucille, ND, RN, describes why it's important to look at cancer stem cell activity when creating an integrative cancer treatment plan. She discusses scientific literature that looks at whether natural interventions can help stop cancer formation and growth and inhibit cancer stem cell activity.
Approximate listening time: 32 minutes
Continuing Education Credits Available
This podcast interview qualifies for 0.5 general continuing education (CE) units. The Oregon Board of Naturopathic Medicine has approved this educational content for 0.5 "general" CE units for naturopathic physicians. Naturopathic physicians licensed in any U.S. state except California may obtain general CE by listening to this podcast and completing a 10-question test on the material contained within the clinical topic. Click the button below to take the test for FREE, thanks to an educational grant from EuroMedica. Upon successful completion, you will receive an email confirming you passed. This CE approval may also qualify for the CE requirements of other practitioner types.
About the Expert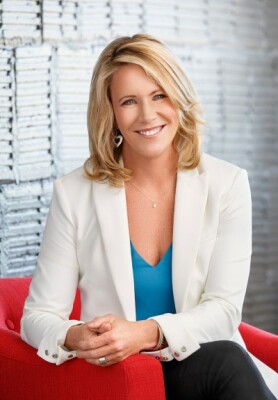 Holly Lucille, ND, RN, is a nationally recognized and licensed naturopathic doctor, educator, natural products consultant, and television and radio host. She is the author of several books, including Creating and Maintaining Balance: A Women's Guide to Safe, Natural, Hormone Health and The Healing Power of Trauma Comfrey.
Lucille is on the editorial advisory board of Alternative Medicine, Alternative Therapies in Health and Medicine, Advances in Mind-Body Medicine, and Natural Practitioner, is the medical advisor for Natural Partners, Inc., and is the vice-chair of the Institute for Natural Medicine. A past president of the California Naturopathic Doctors Association, Lucille has also worked to ensure the availability of safe naturopathic healthcare by spearheading a lobbying effort to have naturopathic doctors licensed in the state of California.
A graduate of the Southwest College of Naturopathic Medicine in Tempe, Arizona, Lucille believes in the science, art, and mystery of healing. Through this belief, she uses the magnificence of media to truly make a difference and empower people to heal. Her private practice in Los Angeles, Healing from Within Healthcare, focuses on comprehensive naturopathic medicine and individualized care.
About the Sponsor

EuroMedica® specializes in bringing proven natural medicines to the United States and in developing unique formulas containing clinically tested, safe, and effective ingredients. EuroMedica's founder and president, Terry Lemerond, has more than 45 years' experience in the nutritional supplement industry, beginning with the founding of his first companies, Enzymatic Therapy and PhytoPharmica, and culminating in his current company, EuroMedica.
Terry Lemerond is credited as the first to introduce standardized ginkgo, glucosamine sulfate, and IP-6 to the United States. Several of EuroMedica's products have been featured in published scientific papers. New clinical trials, some including the well known BCM-95®/Curcugreen™ Curcumin, are now underway at prestigious research centers. EuroMedica is perhaps best known for Curaphen® Professional Pain Formula and CuraPro® products, both containing BCM-95®/Curcugreen™ Curcumin. Additonally, EuroMedica provides unique and proprietary products including EurOmega-3®, Traumaplant® Comfrey Cream from Germany, Bladder Manager® featuring the clinically studied SagaPro®, ProHydra-7™ with SB-150™ Seabuckthorn Oil, and Clinical Glutathione™ with Sublinthion®.