After a recent report was published in JAMA, media outlets sounded the alarm that melatonin is unsafe. In this interview, Karolyn A. Gazella talks with long-time integrative health clinician Ronald Hoffman, MD, about melatonin. In addition to addressing these various reports, Hoffman answers questions about melatonin use in children, high-dose melatonin, and who may not benefit from melatonin supplements.
About the Expert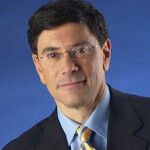 Ronald Hoffman, MD, is a physician in private practice of integrative medicine in New York City. He is a graduate of Columbia College and Albert Einstein College of Medicine. Since 1984, he has served as Medical Director of the Hoffman Center in Manhattan. Hoffman is past president of the American College for the Advancement of Medicine (ACAM).
Hoffman is the host of Intelligent Medicine, a nationally syndicated radio program, and he produces the daily Intelligent Medicine podcast. He is a certified nutrition specialist (CNS) and the author of several books, including How to Talk with Your Doctor (About Complementary and Alternative Medicine).
------
"Simple and Relaxing Minimal Ambient" by Coma-Media and "Inspirational Background" by AudioCoffee via pixabay.com.