In this interview Tieraona Low Dog, M.D., discusses the state of micronutrient deficiencies in America. Vitamin D, vitamin B6, magnesium, omega-3 fatty acids, and even vitamin C are deficient in tens of millions of Americans. Tieraona Low Dog, M.D. also discusses what can be done to identify and treat what she calls a "hidden epidemic of micronutrient deficiencies."
Tieraona Low Dog, M.D. will be speaking at the AANP Annual Conference, which will be held July 12-15, 2017, at the Arizona Biltmore in Phoenix.
Approximate listening time: 23 minutes
About the Author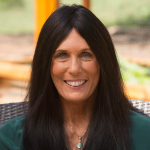 Tieraona Low Dog, M.D., began her exploration of natural medicine and its role in modern health care more than 35 years ago while studying midwifery, herbal medicine, massage therapy and martial arts before earning her medical degree from the University of New Mexico School of Medicine. She served as the Fellowship Director at the University of Arizona Center for Integrative Medicine, where she oversaw the training of more than 500 physicians and nurse practitioners in integrative medicine and is currently the Fellowship Director for the Academy of Integrative Health and Medicine. An internationally recognized expert in integrative medicine, dietary supplements and women's health, Tieraona Low Dog, M.D. was appointed by President Bill Clinton to the White House Commission on Complementary and Alternative Medicine Policy, and has served as Chair of the US Pharmacopeia Dietary Supplements and Botanicals Expert Information Panel. Learn more about Tieraona Low Dog, M.D.