As we face one of the most challenging health crises in modern history, it's clear that we need an integrative approach to immune simulation. On this episode, Karolyn interviews 2 expert guests about how to optimize immune system function as cold and flu season converge with the Covid-19 pandemic. Michael Lewis, MD, MPH, MBA, FACPM, FACN and Douglas "Duffy" MacKay, ND, provide information about both daily and acute immune system support and describe the science behind targeted ingredients.
Approximate listening time: 32 minutes
About the Experts
Michael Lewis, MD, MPH, MBA, FACPM, FACN, is CV Sciences's Medical Advisor. Lewis is an expert on brain health, particularly concussions and traumatic brain injury (TBI). He founded the nonprofit Brain Health Education and Research Institute when he retired as a colonel after a distinguished 31-year career in the US Army. Lewis is a graduate of the US Military Academy at West Point and Tulane University School of Medicine and completed his post-graduate training at Walter Reed Army Medical Center, Johns Hopkins University, and Walter Reed Army Institute of Research. A sought-after speaker, consultant, and clinician, Lewis is board-certified and a Fellow of the American College of Preventive Medicine and the American College of Nutrition. He is the author of the best-selling book, When Brains Collide: What Every Athlete and Parent Should Know About the Prevention and Treatment of Concussions and Brain Injuries.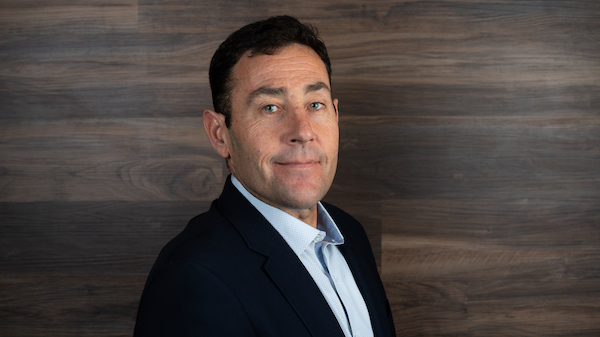 Duffy MacKay, ND, is senior vice president, scientific and regulatory affairs, for CV Sciences and is responsible for driving product quality, safety, and innovation. MacKay also serves as an associate editor for the Journal of Dietary Supplements, is on the advisory board of the American Botanical Council (ABC), and serves on the editorial boards of Integrative Medicine: a Clinician's Journal and Natural Medicine Journal.
MacKay comes to CV Sciences after a 10-year career with the Council for Responsible Nutrition (CRN) where he served as the senior vice president, scientific and regulatory affairs. MacKay oversaw the scientific and regulatory affairs department, ensuring that the association's scientific, policy, and legislative positions were based on credible scientific rationale. MacKay is no longer in practice but has 14 years of clinical experience as owner and practitioner in an integrative medical clinic.
About the Sponsor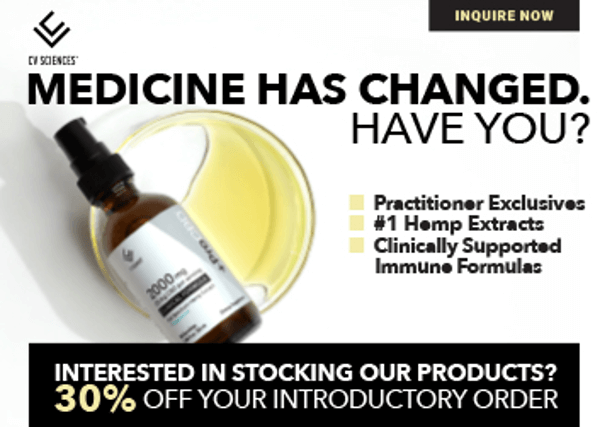 When it comes to supplements, consumers have nearly endless options, making it challenging to know where to turn or whom to trust. What we take and give to our families profoundly affects us—so efficacy and safety are paramount. CV Sciences looks to nature and leans into science to innovate extraordinary products that revolutionize health, so people can best navigate the course of their lives.
CV Sciences began as a small group believing in the power of plants. Our families and friends achieved astonishing results with our products, so we committed ourselves to an intrepid path of discovery, connecting nature with science when creating our unrivaled nutritional supplements.
We initiated research, conducted clinical trials, published studies, and became the first company to achieve GRAS safety status for hemp CBD in our efforts to create the highest quality botanical products available. It hasn't been easy, but it's incredibly rewarding. Because they are the most unique formulas and the most reliable hemp extracts on Earth, our supplements have been shown to positively impact well being.
Clinically supported CV Immunity products (CV Acute for intensive support and CV Defense for daily support) are CV Sciences' answer to extraordinary immune challenges. CV Immunity features formulas and ingredients backed by clinical research and cited by the World Health Organization for immune support.
ProCBD
CBD from the hands that know health best, ProCBD is available exclusively through health practitioners. These clinical strength formulas were designed to fit seamlessly with patient care plans. Medicine has changed. Have you?
CV Sciences' first brand to market in 2014 and the #1 selling CBD in the U.S., PlusCBD is backed by published research, third party safety testing, and rigorous quality standards. That's why we believe PlusCBD formulas are the most reliable hemp extracts on Earth.
All the hemp extract benefits offered by PlusCBD formulated just for cats and dogs. PlusCBD Pet provides physical and emotional support to help address the stress and physical discomfort keeping pets from being their best.
CV Sciences presents worry-free CBD for those looking to avoid even trace amount of THC. Happy Lane features delicious flavors and easy to use methods, all with less than 0.00% THC.
Who Are We?
It's in our name. CV, or Curriculum Vitae, is Latin for "course of life", and science is the pursuit of truth. CV Sciences: our name is our mission—improving quality of life through nature and science. This is CV Sciences. This is Health Transformed.
Interested in stocking our products on your physical or virtual shelves? Go to cvsciences.com to inquire about 30% off your introductory order.