In this podcast, probiotics expert Ross Pelton, RPh, CCN, discusses the use of probiotics to reduce risk of cancer and as an adjuvant treatment. He also tackles tough topics like the number of strains and dosage.
Approximate listening time: 28 minutes.
About the Expert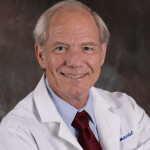 Ross Pelton, RPh, CCN, is Essential Formula's director of science, in additino to being a practicing pharmacist, clinical nutritionist, and health educator in Southern Oregon. Pelton earned his bachelor of science in pharmacy from the University of Wisconsin and received his PhD in psychology and holistic Health from the University for Humanistic Studies in San Diego, California. A certified clinical nutritionist, Pelton was named as one of the Top 50 Most Influential Pharmacists in the United States by American Druggist magazine for his work in natural medicine. Pelton teaches continuing education programs for healthcare professionals to use natural medicine and integrate it into their practices. He also has authored numerous books, including The Drug-Induced Nutrient Depletion Handbook, which is a gold-standard reference book for health practitioners.
About the Sponsor

Essential Formulas Incorporated (EFI) was established in 2000 as the sole US distributor of world-renowned microbiologist Dr. Iichiroh Ohhira's award-winning probiotic dietary supplements and skin care products. Always an innovator, EFI introduced REG'ACTIV in 2015, containing ME-3, a probiotic catalyst that produces the "master'" oxidant glutathione inside the body's cells. A family-owned and operated business, EFI was founded on the philosophy of providing high-quality preventative, supportive, and comprehensive pro-health products for the entire family. EFI continues to flourish and grow through a strong company and product integrity and the knowledge that they're providing scientifically proven products that positively impact the health and well-being of their customers.