The functional food category has grown considerably over the past few years. In this interview, research microbiologist Kiran Krishnan describes how clinicians can utilize targeted functional foods in clinical practice. As a leading probiotic researcher, Krishnan focuses much of his attention on how functional foods can positively influence gut health.
Approximate listening time: 37 minutes
Continuing Education Credits Available
This podcast interview qualifies for 0.5 general continuing education (CE) units. The Oregon Board of Naturopathic Medicine has approved this educational content for 0.5 "general" CE units for naturopathic physicians. Naturopathic physicians licensed in any U.S. state except California may obtain general CE by listening to this podcast and completing a 10-question test on the material contained within the clinical topic. Click the button below to take the test for FREE, thanks to an educational grant from Microbiome Labs. Upon successful completion, you will receive an email confirming you passed. This CE approval may also qualify for the CE requirements of other practitioner types.
About the Expert

Kiran Krishnan is a Research Microbiologist and has been involved in the dietary supplement and nutrition market for the past 18 years. He comes from a University research background having spent several years with hands-on R&D in the fields of molecular medicine and microbiology at the University of Iowa. Kiran established a Clinical Research Organization where he designed and conducted dozens of human clinical trials in human nutrition. Kiran is also a co-founder and partner in Nu Science Trading, LLC.; a nutritional technology development and research company. Kiran is also a co-founder and Chief Scientific Officer at Microbiome Labs. He is a frequent lecturer on the Human Microbiome at Medical and Nutrition Conferences. He is an expert guest on National and Satellite radio, has appeared in several international documentaries, and has been a guest speaker on several International Health Summits as a microbiome expert. He is currently involved in 16 novel human clinical trials on probiotics and the human microbiome. Kiran is also on the Scientific Advisory Board or a Science Advisor for 7 other companies in the industry.
About the Sponsor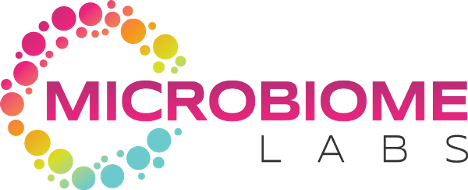 As pioneers in the health of the gut—and all of the body's other microbiomes—Microbiome Labs created the first spore-based probiotic in 2013, completely changing the probiotic industry for good. That's why the name MegaSporeBiotic™ is one of the most recognized in the probiotic industry. You've seen our product for years.
What you may not have seen, though, were the years of research, formulation, testing, clinical trials, and published studies that are behind MegaSporeBiotic. We worked hard behind the scenes for years before launching to make sure we were releasing a top-quality product you could trust. Never had anyone seen a product promote such microbial diversity, while supporting the proliferation of commensal bacteria in the gut (it maintains efficacy when used in conjunction with antibiotics, too).
You may be hearing about other spore-based probiotics hitting the market in the last few months, but our spore story has been 8 years in the making. Our ingredients are unique, can endure the harsh conditions of the digestive tract, and have the studies to back them up.
In 2018, Microbiome Labs attended over 148 conferences, initiated and/or completed 14 clinical trials, and provided key solutions to thousands of practitioners, changing over 344,000 lives… and counting. View MBL's video to learn more about its story.
To learn more about our flagship product, MegaSporeBioticTM, click here.
Introducing a brand new category of food with quantifiable, science-backed benefit for the microbiome: GoodBiome Foods. Combining a full dose of daily digestive support, sustainable packaging, and flavorful, purposeful ingredients, our functional foods transform breakfast and snack time into an all-in-one nourishing and health-boosting experience. We've selected some of nature's most potent superfoods, like quinoa, sacha inchi, flaxseed, beet, blueberry, and cranberry, and combined them with the power of high-fiber prebiotics to feed your microflora and spore-based probiotics to maintain healthy gut barrier function. These wholesome ingredients are natural sources of omega-3 fatty acids, polyphenols, and diverse fibers that can support a healthy gut microbiome.
To learn more about GoodBiome Foods click here.