In this interview, naturopathic physician Todd Born, ND, CNS, describes his approach to treating inhalant allergies. Born explains the intimate relationship between the immune system and allergies and how physicians can support immunity in this patient population.

About the Expert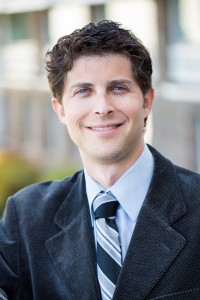 Todd A. Born, ND, is a naturopathic doctor, certified nutrition specialist (CNS), co-owner and medical director of Born Naturopathic Associates, Inc., in Alameda, California. Born is the product manager, head of new product development, and scientific advisor for Allergy Research Group, LLC, and is editor-in-chief of their science-based Focus newsletter. He is a thought leader for the UK-based Clinical Education, a free peer-to-peer service that offers clinicians a closed forum to ask clinical questions and receive evidence-based responses from experts in their fields. Born is also lead advisor and president of the International Society for Naturopathic Medicine. Born graduated from Bastyr University in Seattle and completed his residency at the Bastyr Center for Natural Health and its 13 teaching clinics, with rotations at Seattle-area hospitals. For more information, visit www.bornnaturopathic.com.
Company Description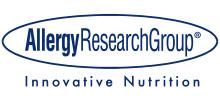 Founded in 1979 by molecular geneticist Stephen Levine, PhD, Allergy Research Group® is one of the very first truly hypoallergenic nutritional supplement companies. For over 30 years Allergy Research Group® has been a leading innovator and educator in the natural products industry. Our dedication to the latest research about cutting-edge nutritional supplements continues to this day.
Our purpose is to provide customers with products they can use to improve their patients' quality of life, through scientific based innovation, purity of ingredients, education, and outstanding service.
ARG is proud to be a sponsor of the Clinical Education LinkedIn Forum. A closed peer-to-peer group on LinkedIn where healthcare professionals can ask clinical questions and receive evience-based and clinical-based responses by experts in their field.
Visit www.clinicaleducation.org/linkedin for more information and to sign up for free.
Visit www.allergyresearchgroup.com for more information on ARG and our products!