This article is part of the 2017 Women's Health Special Issue. Read the full issue or download it here.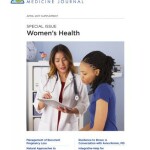 In this interview, Aviva Romm, MD, reviews how the stress response is triggered, how the hypothalamic-pituatary-adrenal (HPA) axis engages, and what can be done to lessen the health consequences of chronic stress. She explains how lifestyle measures such as getting adequate sleep and eating at the proper times can begin to set the normal rhythmicity needed for maintaining normal HPA function. She also discusses the differential effects of various adaptogenic plants such as ahwagandha, the ginsengs, rhodiola, reishi mushrooms, and more.
This is a conversation for patients and practitioners alike, covering the basics and some nuanced botanical insights that can help any clinician in prescribing adaptogenic plant combinations for their patients.
About the Author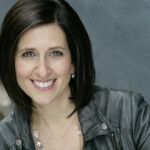 Aviva Romm, MD, has bridged the best of traditional medicine with good science for over three decades. A midwife, herbalist, and Yale-trained MD, Board Certified in Family Medicine with Obstetrics, Dr. Romm's focus is on the impact of stress, diet, and environmental toxins on health, willpower, food cravings, weight, chronic disease, and hormone imbalance in women.