Environmental medicine has become an important sub-specialty within integrative and functional medicine. Here, Natural Medicine Journal founder Karolyn A. Gazella interviews two leading environmental medicine specialists to learn more about the field and how clinicians can incorporate it into their clinical practice. She talks with Lyn Patrick, ND, and Anne Marie Fine, NMD, FAAEM, who are both naturopathic physicians with advanced training in environmental medicine.
About the Experts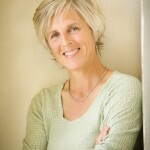 Lyn Patrick, ND,
graduated from Bastyr University in 1984 with a doctorate in naturopathic medicine and has been in private practice in Arizona and Colorado for 35 years. She is a published author of numerous articles in peer-reviewed medical journals, a past contributing editor for
Alternative Medicine Review
, and authored a chapter in the textbook
Clinical Environmental Medicine
(Elsevier 2019). She speaks internationally on environmental medicine, nonalcoholic fatty liver disease, endocrine disruption, metal toxicology, and other topics. She is currently faculty for the Metabolic Medicine Institute Fellowship in collaboration with George Washington School of Medicine and Health Sciences. She is also a founding partner and presenter at the Environmental Health Symposium, an annual international environmental medicine conference based in the United States.
After the passing of her longtime colleague Dr. Walter Crinnion, Patrick is continuing to educate primary care providers in the area of environmental medicine through the EMEI Global platform and the EMEI Review podcast. In her spare time, she enjoys biking, hiking, and kayaking the mountains, lakes, and rivers of southwestern Colorado.

Anne Marie Fine, NMD, FAAEM, is one of the world's leading authorities in environmental medicine. She is the medical director of Environmental Medicine Education International, LLC, a 1-year, post-graduate course for physicians in this emerging specialty. Fine is a licensed and board-certified naturopathic physician and has held licenses to practice medicine in Arizona and California for more than 20 years. Fine is a fellow of the American Academy of Environmental Medicine and past vice president of the National Association of Environmental Medicine. She currently serves on the board of the Integrative Health Policy Consortium and as a science advisor to Made Safe. She is also the Founder of Fine Natural Products, LLC, a best-selling author, consultant to the personal care product industry, published author of numerous articles in international peer-reviewed journals, and internationally recognized speaker. Fine is a former CPA and financial executive who graduated from the Mendoza School of Business at the University of Notre Dame.