Compelling research now shows that brain activity in the frontal cortex is a key cause of insomnia and sleeplessness. In addition, research demonstrates that temperature can play a role in calming the frontal cortex to alleviate insomnia. In this interview, listeners will learn about a new medical device that helps treat insomnia by cooling the frontal cortex. Eric Nofzinger, MD, is the creator of the first FDA-cleared wearable device for patients with insomnia. Nofzinger has more than 30 years' experience in clinical sleep disorders and sleep research.
Approximate listening time: 37 minutes
Continuing Education Credits Available
This podcast interview qualifies for 0.5 general continuing education (CE) units. The Oregon Board of Naturopathic Medicine has approved this educational content for 0.5 "general" CE units for naturopathic physicians. Naturopathic physicians licensed in any U.S. state except California may obtain general CE by listening to this podcast and completing a 10-question test on the material contained within the clinical topic. Click the button below to take the test for FREE, thanks to an educational grant from Ebb Therapeutics. Upon successful completion, you will receive an email confirming you passed. This CE approval may also qualify for the CE requirements of other practitioner types.
About the Expert

Eric Nofzinger, MD, is the founder and chief medical officer of Ebb Therapeutics, a medical device company developing and commercializing medical devices in the area of insomnia treatment. He previously was a professor of psychiatry and the director of the Sleep Neuroimaging Research Program at the University of Pittsburgh, School of Medicine. He is a past-president of the Sleep Research Society and a past-president of the Sleep Research Society Foundation.
Nofzinger received his medical degree from the Ohio State University School of Medicine in Columbus, Ohio. He completed residency training in psychiatry and a postgraduate National Institute of Mental Health (NIMH) extramural research fellowship in Sleep Research at the University of Pittsburgh, School of Medicine.
Nofzinger has over 30 years' experience in clinical sleep disorders medicine and in sleep research. Most recently his work has focused on the development of novel brain-based interventions for the treatment of sleep disorders. He has presented and published extensively on the results of his sleep neuroimaging research in leading journals and textbooks, including SLEEP, the Archives of Internal Medicine, the Archives of General Psychiatry, the American Journal of Psychiatry, Sleep Medicine Reviews, and Brain.
About the Sponsor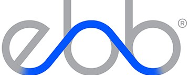 Ebb Therapeutics aims to improve sleep through the power of cooling technology. It offers a first-of-its-kind wearable sleep device that targets a racing mind, using precise cooling to reduce metabolic activity in the frontal cortex of the brain and relieve sleeplessness. Visit Ebbsleep.com.