This article is part of the 2017 Women's Health Special Issue. Read the full issue or download it here.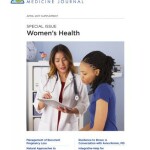 People who currently and have historically struggled with eating disorders often have many eating disorder-related symptoms that respond positively to an integrative approach to treatment. Just like many other chronic health conditions, with appropriately selected interventions, recovery from an eating disorder can be further facilitated with a holistic approach. Nutritional support, natural therapies for mental health, and integrative help for digestive issues are just a few of the topics discussed during this interview with naturopathic expert Carrie Decker, ND.
Listening time: 33 minutes
Continuing Education Credits Available
This podcast interview qualifies for 0.5 general continuing education (CE) units. The Oregon Board of Naturopathic Medicine has approved this educational content for 0.5 "general" CE units for naturopathic physicians. Naturopathic physicians licensed in any U.S. state except California may obtain general CE by listening to this podcast and completing a 10-question test on the material contained within the clinical topic. Click the button below to take the test for FREE, thanks to an educational grant from Allergy Research Group. Upon successful completion, you will receive an email confirming you passed. This CE approval may also qualify for the CE requirements of other practitioner types.
About the Author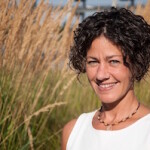 Carrie Decker, ND is a Naturopathic Doctor, graduating with honors from the National College of Natural Medicine (now the National University of Natural Medicine) in Portland, Oregon. Decker sees patients at her office in Portland as well as remotely, with a focus on gastrointestinal disease, mood imbalances, eating disorders, autoimmune disease, and chronic fatigue. Prior to becoming a naturopathic physician, Decker was an engineer, and obtained graduate degrees in biomedical and mechanical engineering from the University of Wisconsin-Madison and University of Illinois at Urbana-Champaign respectfully. Decker continues to enjoy academic research and writing and uses these skills to support integrative medicine education as a writer and contributor to various resources. Decker supports Allergy Research Group as a member of their education and product development team.
About the Sponsor

Founded in 1979 by molecular geneticist Stephen Levine, PhD, Allergy Research Group® is one of the very first truly hypoallergenic nutritional supplement companies. For nearly 40 years Allergy Research Group® has been a leading innovator and educator in the natural products industry. Our dedication to the latest research about cutting-edge nutritional supplements continues to this day.
Our purpose is to provide customers with products they can use to improve their patients' quality of life, through scientific based innovation, purity of ingredients, education and outstanding service.
ARG is proud to be a sponsor of the Clinical Education LinkedIn Forum, a closed peer-to-peer group on LinkedIn where healthcare professionals can ask clinical questions and receive evidence-based and clinical-based responses by experts in their field.
Visit www.clinicaleducation.org/linkedin for more information & to sign up for free!
Visit www.allergyresearchgroup.com for more information on ARG and our products.