The National Alliance on Mental Illness reports that 1 in 5 Americans experience mental illness each year. In this interview, integrative mental health expert Tara Peyman, ND, discusses how mental health issues are treated from a naturopathic perspective. She also shares information about the Psychiatric Association of Naturopathic Physicians, of which she is the vice president. Peyman is the medical director of the Integrative Mental Health Center in Scottsdale, AZ.
Approximate listening time: 33 minutes
About the Expert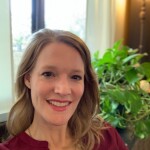 Tara Peyman, ND, is a licensed naturopathic doctor and the clinical director of Integrative Mental Health Center in Scottsdale, Arizona. She has a focus in the homeopathic and integrative treatment of mental illness, with a particular interest in bipolar disorder, schizophrenia, and OCD. She has additional training as a PESI-Certified Clinical Trauma Professional. She is well-versed in the use of psychiatric medications and can assist patients in either reducing the need for prescriptions, or safely integrating them with naturopathic care if that is best for the patient. Peyman found inspiration to focus her medical practice on homeopathic treatment of mental health after she overcame her own depression and panic disorder, which started when she was in college. She found total relief with homeopathic medicine, under the care of a doctor who was later one of her homeopathy teachers in medical school. Bipolar disorder runs in her family, so she has a personal perspective on this condition that allows her to have a level of compassion and understanding that patients can really feel. Her experiences motivate her to help as many people as she can to reach a place of healthy remission.