In this interview, Heather Moday, MD, explains how she addresses immune system function in her clinical practice. She discusses the 4 primary immunotypes that she's identified and how those types can underlie immune system imbalance and help create a more individualized treatment plan. In addition to her medical training, Moday has had advanced training in functional and integrative medicine.
Continuing Education Credits Available
This podcast interview qualifies for 0.5 general continuing education (CE) units. The Oregon Board of Naturopathic Medicine has approved this educational content for 0.5 "general" CE units for naturopathic physicians. Naturopathic physicians licensed in any U.S. state except California may obtain general CE by listening to this podcast and completing a 10-question test on the material contained within the clinical topic. Click the button below to take the test for FREE, thanks to an educational grant from Kyowa Hakko. Upon successful completion, you will receive an email confirming you passed. This CE approval may also qualify for the CE requirements of other practitioner types.
About the Expert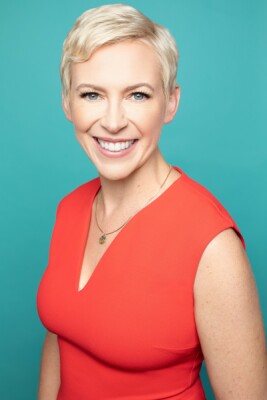 Heather Moday, MD, is a board-certified allergist, immunologist, and functional medicine physician. She earned her doctorate from Tulane University School of Medicine and completed her Internal Medicine training and Allergy and Immunology fellowship at Montefiore /Albert Einstein Medical Center in New York City. Moday has also had fellowship training in Integrative Medicine through the University of Arizona. She has board certification in Internal Medicine, Allergy and Immunology and Integrative Medicine through ABOIM and Functional Medicine through the Institute of Functional Medicine. She is the author of the book The Immunotype Breakthrough: Your Personalized Plan to Balance Your Immune System, Optimize Health, and Build Lifelong Resilience.
About the Sponsor

Kyowa Hakko is a global specialty fermentation company and a world leader in research and manufacturing of high-quality branded ingredients for use in dietary supplements, functional foods, and beverages. For more than 60 years, Kyowa has maintained a constant commitment to research, innovation, and quality. Kyowa offers advanced immune innovation with key ingredients that every immune health product should contain. These ingredients deliver a specific function, including immune and overall health and wellness, addressing multiple patient needs. Setria® Glutathione, Kyowa Quality® Glutamine, and newly launched IMMUSE™ LC-Plasma are a few of the well-researched branded ingredients from Kyowa Hakko's extensive portfolio of ultra-pure amino acids, vitamins, nucleic acids, paraprobiotics and related compounds for use in pharmaceutical, nutritional and food applications.
Visit Kyowa-USA.com to learn more.