The World Health Organization estimates that the Covid-19 pandemic has increased the prevalence of anxiety and depression by 25% worldwide. Fortunately, these 2 conditions respond well to an integrative approach. In this interview, Karolyn A. Gazella talks with naturopathic physician Lexi Loch, ND, who has a clinical practice in Portland, OR. Loch discusses why and how an integrative approach is an effective first-line treatment plan for patients diagnosed with depression and anxiety. She also discusses 3 dietary supplements that she often recommends for these conditions.
Approximate listening time: 35 minutes
Continuing Education Credits Available
This podcast interview qualifies for 0.5 general continuing education (CE) units. The Oregon Board of Naturopathic Medicine has approved this educational content for 0.5 "general" CE units for naturopathic physicians. Naturopathic physicians licensed in any U.S. state except California may obtain general CE by listening to this podcast and completing a 10-question test on the material contained within the clinical topic. Click the button below to take the test for FREE, thanks to an educational grant from EuroMedica. Upon successful completion, you will receive an email confirming you passed. This CE approval may also qualify for the CE requirements of other practitioner types.
About the Expert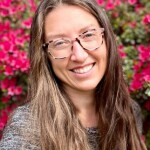 Lexi Loch, ND, received her doctorate in naturopathic medicine from the National University of Natural Medicine, where she graduated with the highest honors. In addition to her practice, she is a medical writer and editor, researcher, educator, and patient advocate. Her articles have been published in various natural health periodicals and reference books. Prior to her education as a physician, Loch worked in veterinary medicine as a licensed veterinary technician. She is also an accomplished athlete, having played collegiate volleyball and participated in overseas tournaments, and has been world ranked in downhill longboarding. Loch is a member of the Scientific Affairs and Education team for EuroPharma, Inc., which is the parent company of EuroMedica.
About the Sponsor

EuroMedica offers a full line of high-quality, premium dietary supplements featuring clinically studied ingredients. Our unique formulations are rooted in our deep respect for traditional approaches, paired with a desire to continually advance the science of natural health and our commitment to innovation. We are truly passionate about providing effective, proven, high-quality dietary supplements to support optimal health for your patients.
------
"Simple and Relaxing Minimal Ambient" by Coma-Media and "Inspirational Background" by AudioCoffee via pixabay.com.